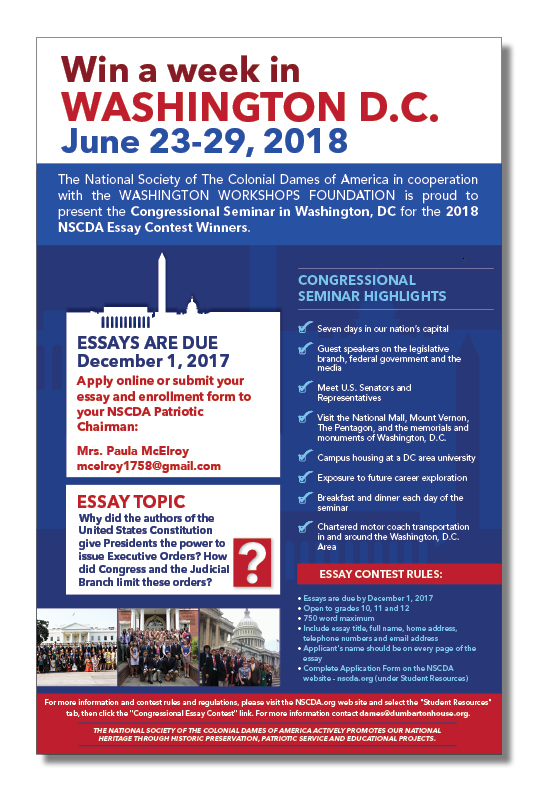 A major project of NSCDA, this essay contest for high school students is held under the auspices of the Washington Workshops Foundation, a private non-profit educational program in American government. Essay winners from each State Society are awarded full tuition scholarships to attend a week-long Congressional Seminar on national government in Washington, D.C. In addition to seminar materials, university campus housing and two daily meals, participants are given tours of museums and national monuments while having fun and making new friends.
The 2018 Washington Workshop will be held June 23-29, 2018 in Washington, D.C. The deadline for applications is December 1, 2017.
For more information, including Essay Rules and Information, Application Form, Contest Video and Gallery, visit the NSCDA national website.